407-305-3458
Inpatient Drug And Alcohol Rehab Near Bradenton FL
If you're tired of trying to handle addiction by yourself and want guidance from licensed clinicians, turn to Evolve Recovery Center. Our reputable drug and alcohol rehab facility near Bradenton FL is your source for extensive patient service with customized programs and comfy rooms and community spaces that help ensure sobriety is always the top priority!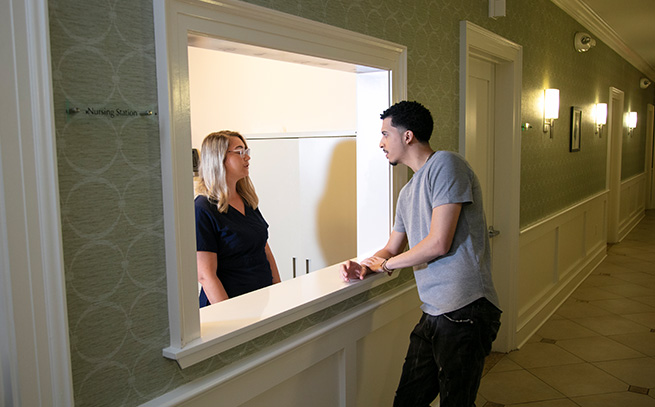 Inpatient support gives you the chance to develop the methods for long-term recovery in a welcoming and inclusive environment. Our credentialed clinicians customize evidence-based therapy approaches to fit your exact needs, so it doesn't matter whether you've had assistance for substance use previously or you're thinking about a rehab program for the initial time. Attending both individual and group therapy, you'll gain a better understanding of your root reasons for addiction, effectual coping devices, and how to deal with any co-occurring behavior disorders. Our goal is to help you develop the abilities you need to promote a healthy and sober manner of living.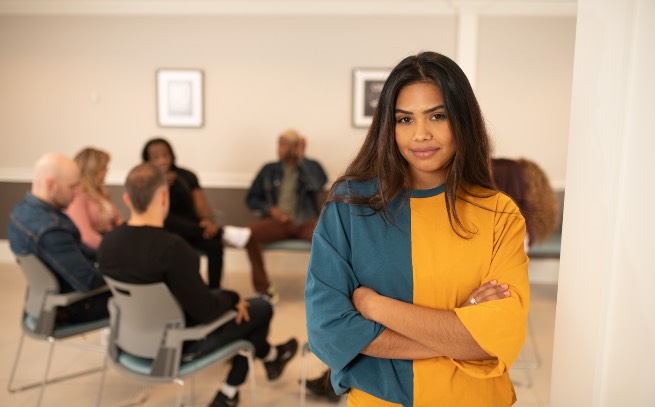 In your time at our inpatient drug and alcohol rehab center, you'll use an individualized schedule that may include:
Meditation in the morning

Goal setting meetings

Group therapy

Private therapy

12-step or SMART Recovery meetings

Peer support time

Aftercare development

.
Starting Care Is Easy At Evolve Recovery Center
After you phone our facility to speak with us about our alcohol or drug addiction treatment near Bradenton FL, we have the ability to get you admitted by the next day. As you get here, you'll be given a comprehensive medical and psychological evaluation and a urine drug screen. We'll then assign you one of our comfortable guest rooms and discuss your personalized treatment program.
Our admissions staff strives to make the enrollment process as simple as possible. We will schedule free transportation from your residence or the airport if you don't have a driver. We also advise you on insurance verification, questions about coverage| and cost, and filing for benefits under the Family and Medical Leave Act.
A Comfortable Site Lets You Concentrate On Your Drug Or Alcohol Rehab Near Bradenton
Your comfort is essential to making certain you stay focused on recovery. Our rooms all provide features like private baths and televisions.
We even have many spaces for leisure activities. Hang out and turn on the television or play games in our community lounge. Enjoy a little outside time on our patio. You might even continue your normal workout in our well-maintained fitness center. We also have a house chef to create all meals and snacks, and we are happy to adapt to any allergies or other food restrictions.
You Don't Have To Go Through Recovery By Yourself
One-on-one therapy allows you to assess the factors that lead to substance use, but we employ
group and family counseling
too. When you're getting help at Evolve, you'll participate in groups that are designed for sharing and the development of skills needed for coping and communication. We also involve members of your family from the start and our staff stays in constant contact with your concerned relations. This may involve organizing phone calls between you and your family and inviting them to take part in group therapy sessions.
About Evolve Recovery Center Near Bradenton FL
Praesum Healthcare operates Evolve Recovery Center Orlando. We started our original facility in 2004 with the belief that those grappling with substance use have a right to caring, individualized therapy. Since then, we have initiated a "continuum of care" that includes dozens of substance use and behavioral health locations to help you regardless of where you happen to be on your road to recovery.
Evolve Recovery Center Orlando provides inpatient treatment to implement the structure required to accomplish enduring sobriety. All that we do is concentrated on addressing your specific requirements and allowing you to master the physical and emotional triggers of substance use. We are credentialed nationally with industry leading organizations, and our licensed team of nurses, counselors, and behavioral health practitioners provide skilled 24-hour care.
Evolve Is Standing By To Assist You In Bradenton
If you or a loved one require alcohol or drug rehab near Bradenton, dial 407-305-3458 or fill out the form on this page for immediate help. We're available around-the-clock, all year long. Calls are complimentary and held in confidence. Get the help you need today.