407-305-3458
Inpatient Drug And Alcohol Rehab Near St. Petersburg FL
If you're tired of trying to handle addiction by yourself and want guidance from licensed clinicians, turn to Evolve Recovery Center. Our reputable drug and alcohol rehab facility near St. Petersburg FL is your source for extensive patient service with customized programs and comfy rooms and community spaces that help ensure sobriety is always the top priority!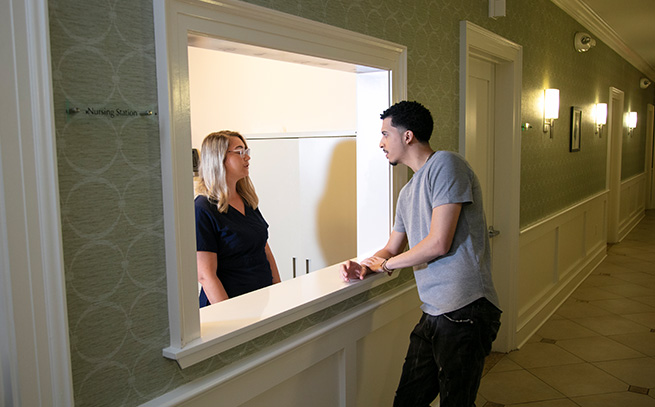 Evolve Provides Comprehensive Alcohol And Drug Rehab Near St. Petersburg FL
If you've struggled with substance use in the past or plan on undergoing treatment for the first time, our credentialed clinicians will provide evidence-based substance abuse treatments that accommodate your exact requirements. You'll develop coping strategies for triggers to your substance use as well as receive a helping hand in controlling related disorders like anxiety and depression. After your stay, you should leave with a roadmap and a better comprehension of how to lead a sober and healthier lifestyle.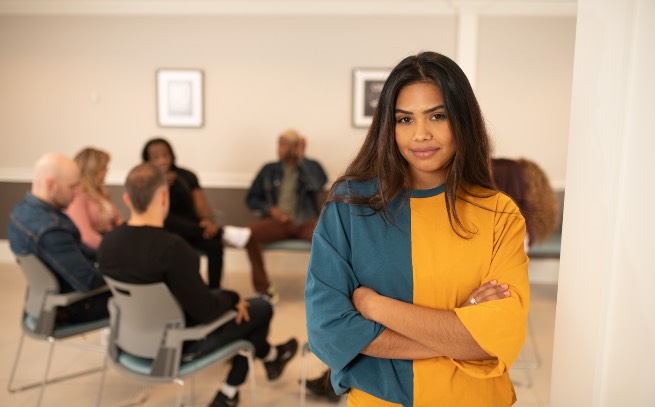 In your time at our inpatient drug and alcohol rehab center, you'll use an individualized schedule that may include:
Meditation in the morning

Goal setting meetings

Group therapy

Private therapy

12-step or SMART Recovery meetings

Peer support time

Aftercare development

.
Starting Care Is Easy At Evolve Recovery Center
After you phone our facility to speak with us about our alcohol or drug addiction treatment near St. Petersburg FL, we have the ability to get you admitted by the next day. As you get here, you'll be given a comprehensive medical and psychological evaluation and a urine drug screen. We'll then assign you one of our comfortable guest rooms and discuss your personalized treatment program.
Our admissions staff strives to make the enrollment process as simple as possible. We will schedule free transportation from your residence or the airport if you don't have a driver. We also advise you on insurance verification, questions about coverage| and cost, and filing for benefits under the Family and Medical Leave Act.
Maintaining Your Comfort At Our Drug And Alcohol Rehab Facility In St. Petersburg
We realize the more comfortable you are, the more focused you will be on recovery. Evolve's up-to-date semi-private rooms and community spaces allow you to feel at ease while recuperating. Each room is tastefully furnished and features its own bathroom and TV. The majority of rooms will be shared with a suitable roommate, but private lodging is possible upon request.
We even have many spaces for leisure activities. Hang out and turn on the television or play games in our community lounge. Enjoy a little outside time on our patio. You might even continue your normal workout in our well-maintained fitness center. We also have a house chef to create all meals and snacks, and we are happy to adapt to any allergies or other food restrictions.
Maintaining Contact With Families For Addiction Recovery Success
We know that you are likelier to enjoy a successful rehab when you have family support. That's why we involve family members from the start and provide drug and alcohol rehab information for families in St. Petersburg. Our caregivers will keep in constant communications with those who care about you and can facilitate calls for residents. We even invite family members to get involved in group therapy meetings to understand how to aid the recovery effort.
Supporting Our Veterans And Military Families With Behavioral Health Services
Evolve Recovery Center is a proud provider to our nation's veterans in St. Petersburg and their loved ones. We understand that veterans and those that care about them face specific obstacles when dealing with behavioral health concerns We collaborate closely with U.S. Department of Veterans Affairs authorized providers to ensure you obtain services and support tailored to your particular needs. Our drug and alcohol rehab program for veterans is committed to life-altering treatment and gives you a nurturing setting for overcoming substance use disorder and reconstructing your life.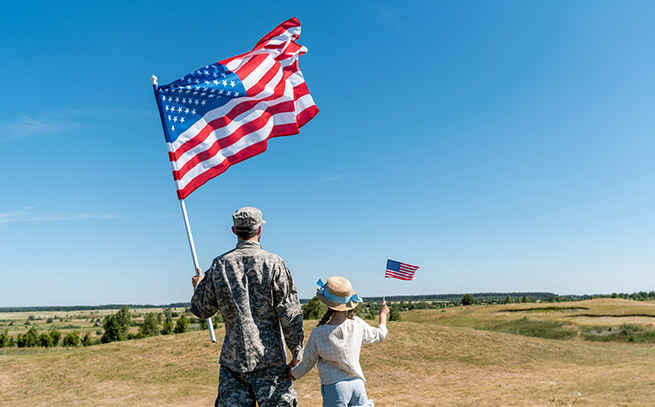 Evolve Is An Important Stop Along Our Continuum Of Care
Praesum Healthcare has assisted numerous people along the road of recovery since our beginning in 2004. We are here for you irregardless of your current spot on that path. We feel that each person has a right to compassionate, personalized treatment and have developed a "continuum of care" to assist you at each phase.
Evolve Recovery Center Orlando provides inpatient treatment to implement the structure required to accomplish enduring sobriety. All that we do is concentrated on addressing your specific requirements and allowing you to master the physical and emotional triggers of substance use. We are credentialed nationally with industry leading organizations, and our licensed team of nurses, counselors, and behavioral health practitioners provide skilled 24-hour care.
Evolve Is Standing By To Assist You In St. Petersburg
If you or a loved one require alcohol or drug rehab near St. Petersburg, dial 407-305-3458 or fill out the form on this page for immediate help. We're available around-the-clock, all year long. Calls are complimentary and held in confidence. Get the help you need today.